Company Profile

Discovering new roads to higher profits with SHINING

Shining Precision Co., Ltd. was established in 1995.
We are a professional and firm manufacturer of connectors in Taiwan for nearly 20 years veteran experience. We not only have a dynamic staff / environment but also have an excellent R&D team who has been pursuing advancement and devoted to research and innovative ideas and has been concentrated on know-how of fulfilling customers more requirements in the field of various RF Connector、FAKRA SMB II (Automotive connector)、Lightning surge arrester、Low PIM adapter and more.
Currently our active R&D team continues its dedication to research top cutting-edge and efficient connectors, such as being under developing

the high-end 67GHz RF connector of 1.85 Series and the lightning surge arrester up to 10GHz

for the near future trend around the world. More than this, that we also have a great ability and talented to design the RF connector as your standards accordingly.
In order to insist on the highest quality ground, we manage our incoming parts、semi-finished and finished products strictly and separately to assure our customers having our products in good condition.
Shining is leading the way and is looking forward to join with those who are also committed to moving to the forefront of the industry. We provide a good quality service to tighten up with customers on business relationship. We warmly thanks for all our customers' long-term supporting us, so that Shining can stand shining out on the road in this industry and keep growing up and propelling improvement all the time.
Our Strength:
n
ISO/TS 16949 CERTIFICATED
(NQA Certificate No.: T 7998, IATF Certificate No.: 0186803)
Shining has passed the ISO/TS 16949: 2009 Certification, and completely executes its quality management system and customer service.

n AMAZING PRICE & CUSTOMIZED PRODUCTS

Shining is a customer-oriented company. We have the strong sales where can offer you the most competitive price in a very short time, and we can design for your standards need and make RF connectors that help you build your products efficiently, quickly, and cost-effectively.


n EXHIBITION

Shining we often attend the Electronic exhibition where in Munich, Germany or Asia area, showcasing our latest connector products, and to close to more customers in the world-wide and hearing their demand for product.
n EQUIPMENT
Anritsu MS4647A Anritsu MS4647A VNA, 10 MHz to 70 GHz Vector Network Analyzer
Frequency Range 10MHz-70GHz
2-ports
Dynamic range up to 140dB
Fastest swept synthesized measurement speed: < 20 æsec per point
High available power: up to +13 dBm
Highest data resolution utilizing 100,000 points for maximum flexibility
Best time domain analysis (100,000 points and 700 kHz frequency
step size provide the most accurate, highest resolved,
Low Pass Mode measurements)
Anritsu MW82119A Passive Intermodulation PIM tester
Anritsu MW82119A is a high performance PIM test solution allowing
operators to adjust output power from +25 dBm (0.3 Watts) to +46 dBm (40 Watts).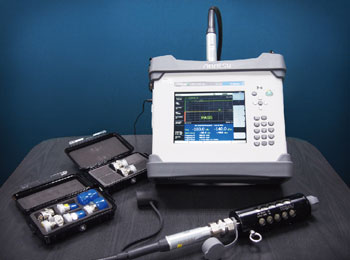 Our Patent:
n FAKRA SMB II (Automotive connector)
Patent Registered No. M300885 TAIWAN、NEW TYPE 1038443 CHINA
Registered No. 001152789-0001 EUROPE
APPLICATIONS for: GPS、Satellite Radio、Mobile TV、Vehicular internet access、Bluetooth.


n LIGHTNING SURGE ARRESTER
Patent Registered No. M301392 TAIWAN (for 1GHz、3GHz、6GHz)